BLUEBERRY OATMEAL MUFFINS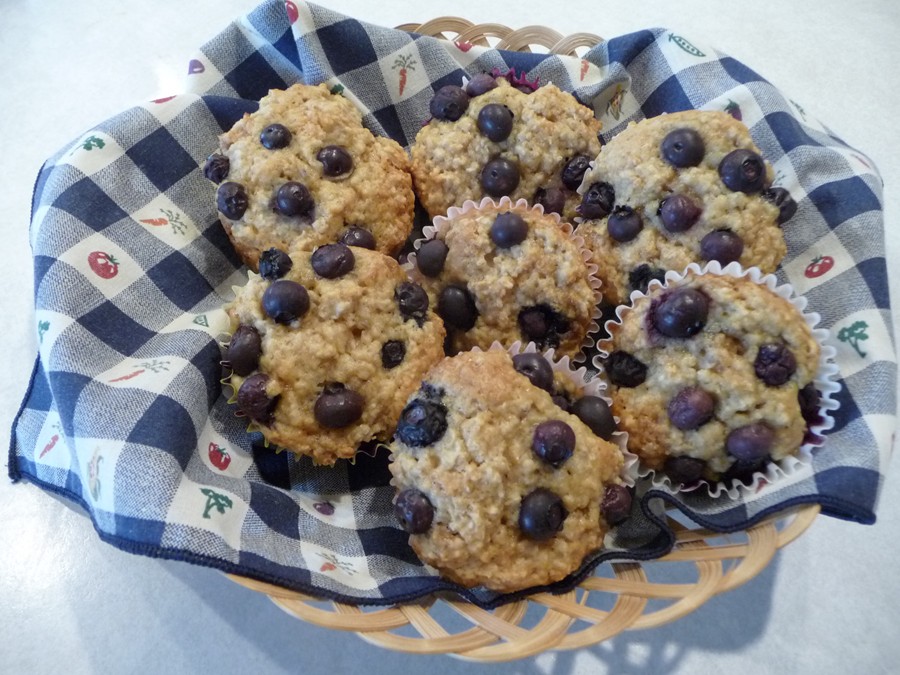 | | | |
| --- | --- | --- |
| 1 | cup | Quick Oats |
| 1 | cup | Sour milk or buttermilk |
| 1 | cup | Flour |
| 3/4 | cup | Brown sugar |
| 1 | tsp | Baking powder |
| 1/2 | tsp | Baking soda |
| 1/2 | tsp | Salt |
| 1 | | Egg, beaten |
| 1/4 | cup | Butter or margarin, melted |
| 1 | cup | Fresh blueberries |
Combine dry ingredients in a small bowl.

In a separate bowl, combine oats and milk and let stand for a few minutes.
Stir beaten egg and melted butter into the oat mixture.
Add the dry ingredients all at once to the oat mixture and stir until moistened.
Gently fold in the blueberries. Fill muffin cups 3/4 full.

Preheat oven to 375 degrees. Bake for 15 to 20 minutes.
Makes 12 muffins.