POACHED EGG ON MILKED TOAST (AKA GRAVEYARD STEW)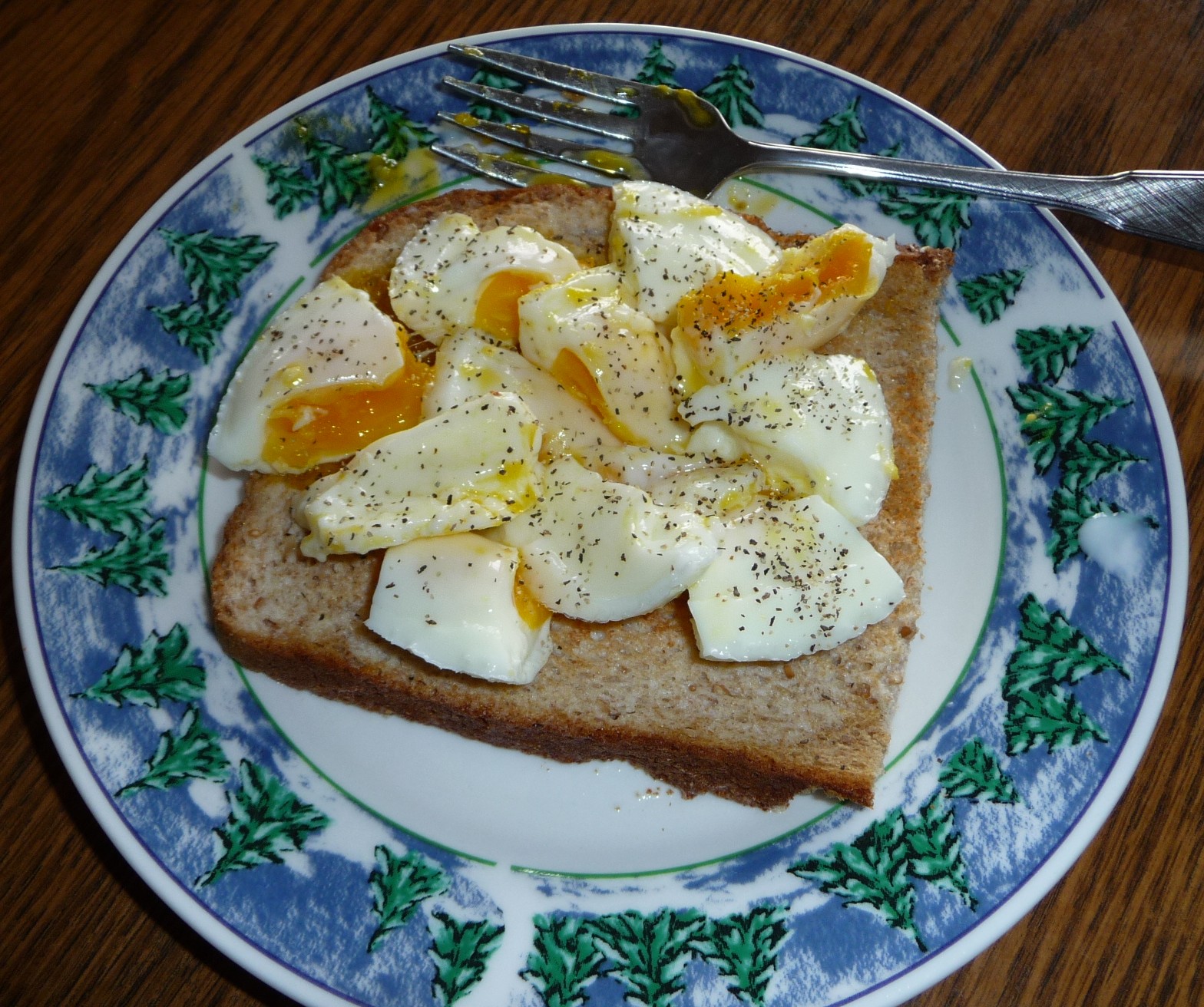 | | | |
| --- | --- | --- |
| 2 | cups | Milk |
| 1 | tsp | Butter or margarine |
| 2 | pcs | Toast |
| 2 | | Eggs |
| 2 | tbsp | Quick chocolate mix |
Make 2 pieces of toast ahead and allow to cool and become crispy. Apply butter to cooled toast.

Warm the milk in a saucepan or microwave to near boiling.

Boil water in a saucepan and crack two eggs into the boiling water. Cook for 4-1/2 minutes to soft yolk. Use a slotted spoon to remove the poached eggs and place them onto the buttered toast.

Pour milk over the egg and toast until the toast is soaked. Salt and pepper to taste.

Use the remainder of the milk to make hot chocolate.

This family recipe was served to children of all ages to cure what ailed them.